Santa Clarita's Leading Pool and Spa Service and Repair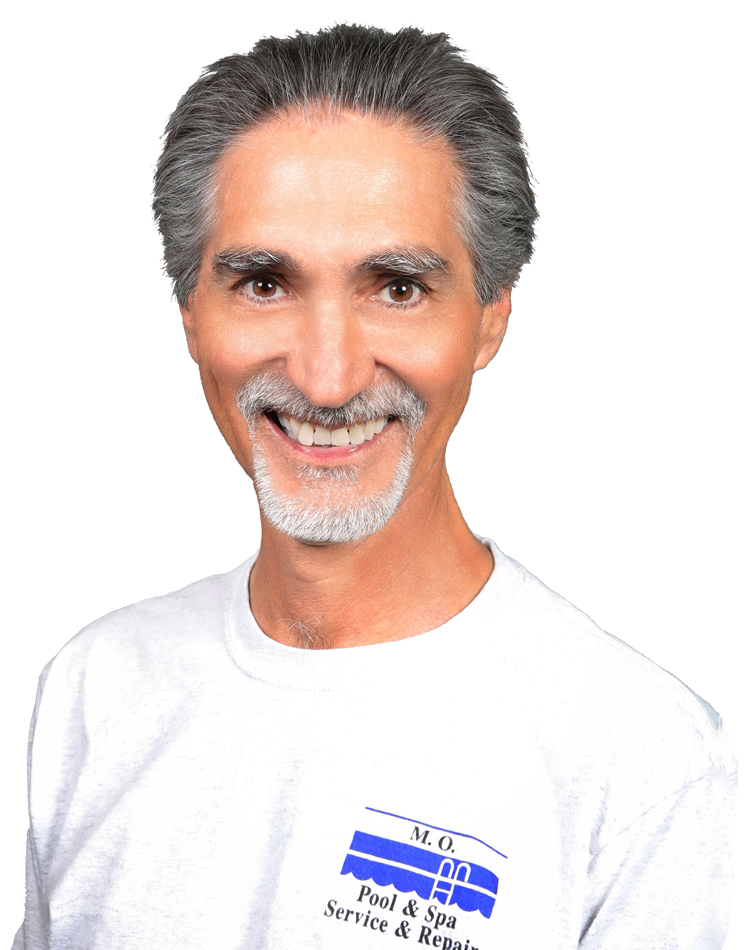 Outstanding, reliability, and quality service are just a few words our customers use to describe M.O. Pool & Spa Service & Repair. We have been in business for over 28 years, and our experience shows in the level of customer satisfaction that we consistently provide.
Our technicians are certified and experienced in various pool and spa services, including maintenance, repairs, installations, and more. No matter your needs, we will always be here to help keep your pool or spa in top condition – so you can relax and enjoy your backyard oasis worry-free!
If you find that something is wrong with your spa or pool, rather than attempting a do-it-yourself fix that could end up making matters worse, it is best to call in a professional to take care of the spa or pool repair.
This will ensure that the problem is fixed properly the first time. The pool and spa services provided by M.O. Pool & Spa Service & Repair are created to not only provide you peace of mind but also to extend the life of your pool and spa in the process.
Phone: 661-212-1753
Email: [email protected]
Trustworthy and Reliable Pool and Spa Service & Repair
We service, repair, and replace your pool or spa's pumps, filters, heaters, controls, saltwater pool systems and more.
Contact Us
A sparkling clean pool is a sign of a job well done, and at M.O. Pool & Spa Service & Repair, we take pride in our work. Our pool maintenance and cleaning services are designed to keep your pool looking its best all season long. We offer one-time cleanings, as well as weekly service plans to fit your needs. Our team of certified technicians will make sure your pool is sparkling clean, while also keeping an eye out for any potential problems.
Having issues with your pool equipment can be frustrating, but our professional team at M.O. Pool & Spa Service & Repair is here to help. We offer comprehensive pool equipment repair services that will get your pool up and running in no time. From filter repairs to pump repairs and everything in between, we have the experience and knowledge to fix any problem you may be having.
If you are looking to install new pool equipment, our team at M.O. Pool & Spa Service & Repair is here to help. We offer a wide variety of new equipment, from pumps and filters to heaters and lights. We will work with you to find the perfect equipment for your pool, and our certified technicians will ensure that it is installed properly.
Over time, pool equipment will start to wear out and will eventually need to be replaced. When that time comes, our team at M.O. Pool & Spa Service & Repair is here to help. We offer a wide variety of replacement parts and new equipment, so you can rest assured that we will have what you need to get your pool back up and running.
When it comes to keeping your pool looking its best, regular cleaning is important. However, over time, dirt and grime can build up, making it difficult to get your pool clean. Our acid wash and tile cleaning service is designed to remove this build-up, so your pool can look like new again. Call M.O. Pool & Spa Service & Repair and ask about our acid wash and tile cleaning services to restore the original shine of your pool's tile surface.
M.O. Pool & Spa Service & Repair is your one-stop shop for all of your spa needs. We offer a variety of services, including maintenance, repairs, and even installations. Whether you need a simple tune-up or a more complex repair, our team of certified technicians will be able to help. We also carry a wide variety of spa parts and accessories, so you can be sure we will have what you need to get your spa up and running again.
What our clients say
Really on top of there game when it comes to pool cleaning. Very friendly customer service.
Mario the owner of MO pool and spa is fantastic! He is very knowledgeable about all aspects of pool service and maintenance, from start up to fixing everything. He is the only person I trust for a fair price and to do the job right.
Mario has done a great job taking care of our pool. We had a fire in our area recently and our pool was a mess. Mario put in the extra time to get it clean every time the wind blew the ashes back into the pool. We are very grateful.
The experience with Mario and his team has been a very good one. I would be happy to refer others looking for a better service than what they have.
Mario and his team are incredible! I've never seen our pool as crystal clear and clean! Talk about dedication, during our last El Niño storm, his team was taking care of the pool while it was bucketing rain.
Mario saved us from the first guy we hired. Are pool has been blue and beautiful ever since. Mario is never late, always friendly, and is just great at his job. Thank you for keeping our pool so swim ready. It's a pleasure to look at.
Mario rocks! The past summer was extremely hot, so it was perfect timing to have Mario clean and maintain the pool even though he lives in Santa Clarita; he came out to the San Fernando Valley and did a lot of work on the pool.
CONTACT US TODAY
Get in touch with our qualified and experienced pool technicians if you have any questions or would like to request a quote for our services.